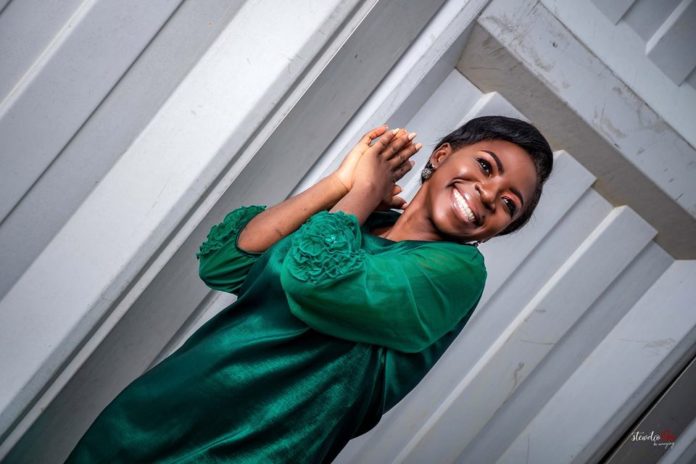 If you watch gospel music on Cameroonian national channels or on « trace gospel », you have already seen the artist Akubai. Her joy of living does not leave you indifferent, as well as the ease with which she leaves from French to English. This song is certainly representative of Cameroonian culture. Lyrics in ewondo, Bassa, pidgin, Bamiléké spice up this dish offered to Lord JESUS and to gospel music lovers.

The title « Yahweh » speaks of a heart recognizing the majesty and greatness of this GOD who takes care of her.
« My heart is grateful mmm
I just can't stop praising you Tate Zambe
I just can't stop crying out
You are good you are kind you are my Jehovah overdo do do
Wonders working God you alone deserve my praise ehne« 
these are Akubai's words to herGOD. All under an afrobit rhythm that turns to Cameroonian western rhythms at the end of the song.
AkuBai is an ordained minister of the Gospel, a wife and mother committed to transforming lives and restoring hope. She holds a bachelor's degree in Performing Arts and Cinematography and is currently rounding up her Masters in International Development. She is the CEO of Impact Makers for Humanity, a non governmental organization with a mission to build competencies for sustainable development and extend compassionate support to vulnerable communities. Singing to her is a means of rendering further Service to God and Humanity. Her first song was « great GOD« , a beautiful mashup of popular gospel songs.
Akubai has already in the context of the promotion of her single « Yahweh » traveled the media Crtv (Cameroon feeling show), Vision 4 (gospel melody), Bimstr and many others.
She is one of the artists who promotes the beauty of cultural mixtures and who highlights the diversity in our country Cameroon.

We have certainly not finished hearing about this artist who is certainly preparing surprises for us to come.
O
The clip available below was made by the team of Niki Heat Entertainment which is a music, video, and digital content creation company.